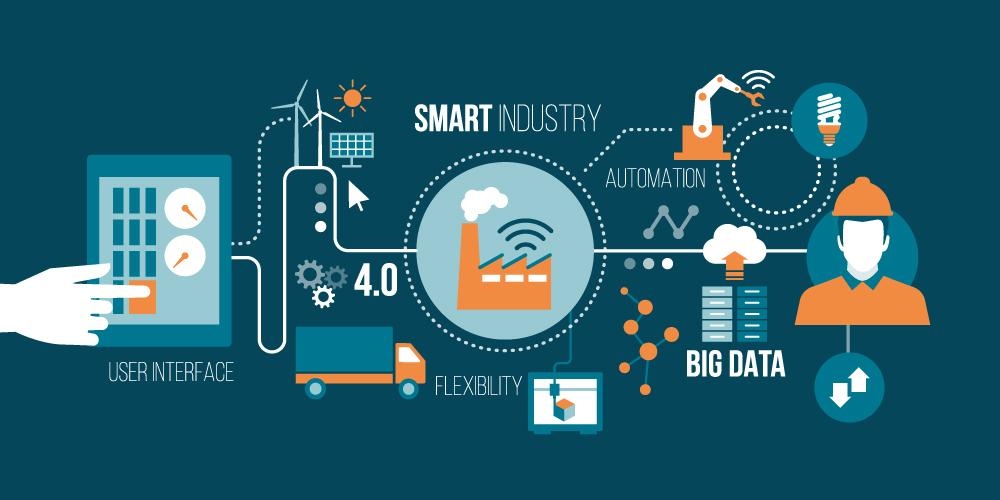 WHAT IS INDUSTRY 4.0
The world is in the midst of a significant transformation regarding the way products are produced due to the digitization of manufacturing.
A combination of cyber-physical systems, the Internet of Things and the Internet of Systems that makes smart factory a reality.
Main component of industry 4.0 : Internet of Things(IOT) & Cloud Computing
WHAT BAE INDUSTRIAL ENGINEERING CAN OFFER?
Enhanced customers line of productions with smart and autonomous systems fueled by data and machine learning.
Implement IOT and cloud computing system for customers that will help internet operations, through the use of the cloud environment where data is stored.
Optimizing equipment and operation by leveraging the insights of others by using the same or different equipment/machines.
Allowing smaller enterprises to access the technology they wouldn't be able to on their own.
BENEFITS OF CHOOSING US
As a result of the support of smart machines that keep getting smarter as they get access to more data, customers' factories will become more efficient and productive and less wasteful. 
Network of the machines are digitally connected with one another to create and share information thus resulting the true power of Industry 4.0
Solving the problem of tremendous volume of data collection and storage as well as analyzing the data to identify patterns and insights
Giving opportunities for customers to optimize the operations quickly and efficiently by knowing what needs attention.